July 12, 2017
Red Chair Travels
By: Laurie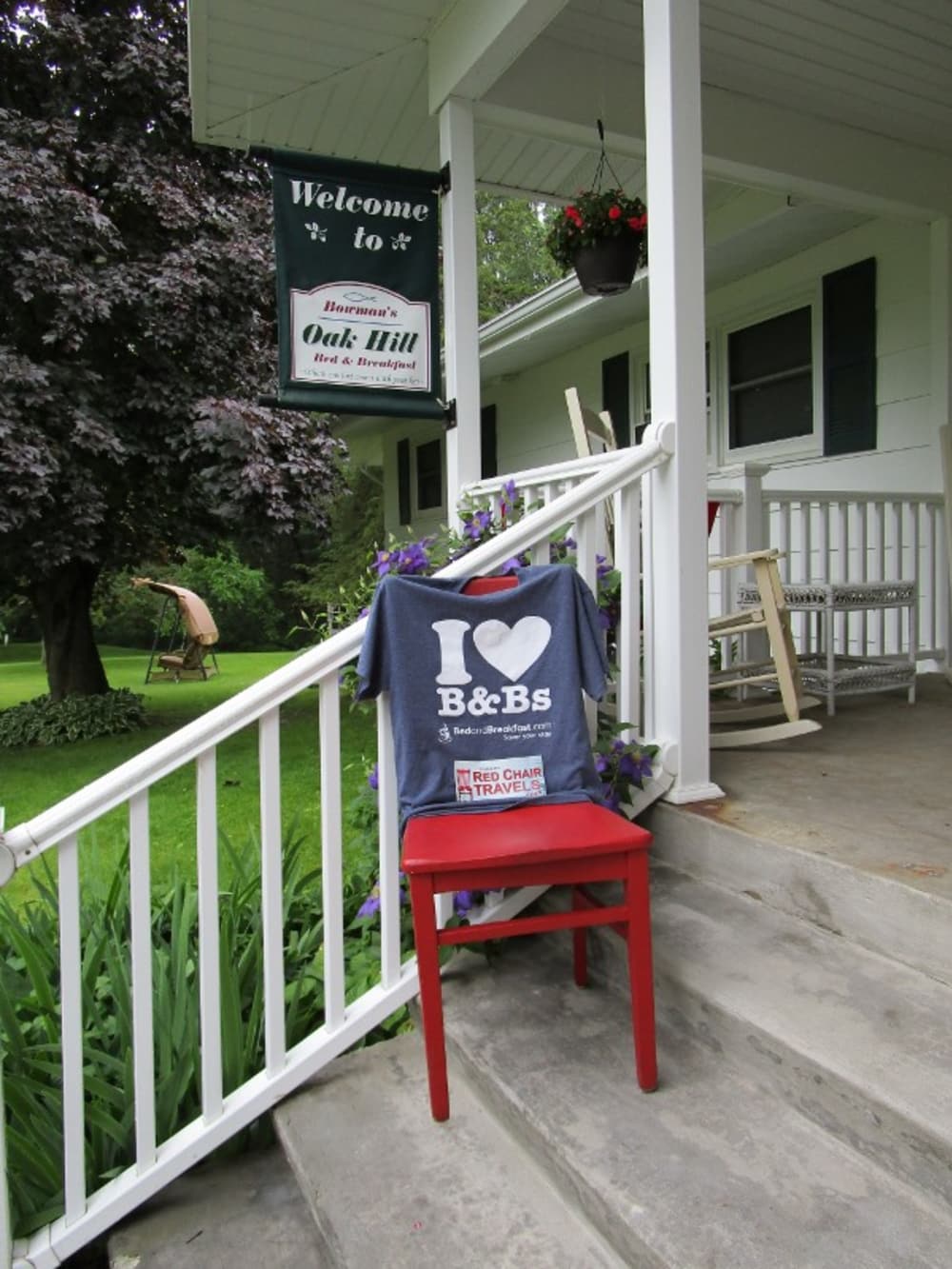 "Red" visits Bowman's Oak Hill Bed and Breakfast!
"Red" has become an international icon for the bed and breakfast industry since 2011 when the chair was first featured on a Facebook page as a lone chair setting on a frozen lake in Cape Cod. The red chair carries the message that wherever you travel in the USA, there is an inn with its porch light glowing a warm welcome for your visit.
Each year since 2012, the Red Chair has traveled throughout America highlighting a particular region each year. This year, Red's travels focused on inns located in the Midwest. Each inn hosts Red for three-four days, taking the chair around the community and featuring it in different places around the property itself in order to highlight the beauty and blessing of a visit to that particular area.
On the day pictured here, Red received a warm welcome, a new coat of paint and a photo session on the front steps of Bowman's Oak Hill Bed and Breakfast. Tomorrow I will blog another day with Red in Wisconsin Dells, WI.