July 15, 2017
Red Chair 4
By: Laurie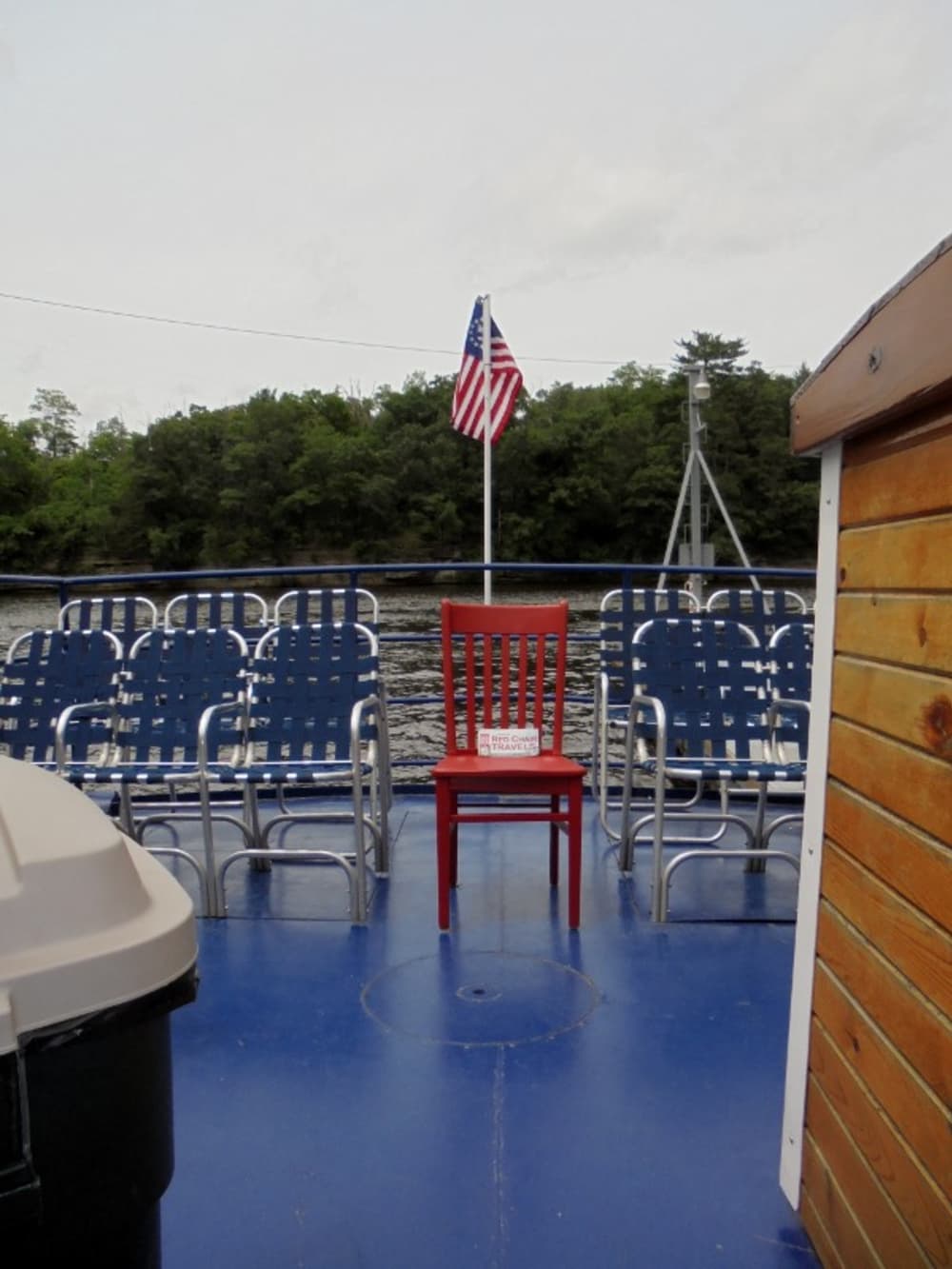 A visitor can't tour the Lower Dells without also seeing the Upper...so here is Red joining the rest of the gang headed out on the beautiful Wisconsin to enjoy the scenery. He was hoping that he wouldn't be too conspicuous; I reassured him that he looked grand!
The Upper Dells Boat Tour features the rock formations that can be found north of the Kilbourn Dam. These formations include Black Hawk, High Rock, walking tour of Witch's Gulch as well as a walk to Stand Rock where you will get to see the dog jump the chasm (the picture that made HH Bennett famous).
A new feature is the Sunset Dinner Cruise on the Upper Dells. Our guests have enjoyed a beautiful evening on the river while enjoying a delicious dinner of Surf and Turf, wonderful music by Dan Soma and a romantic torchlit walk through Witch's Gulch. They said it was an evening they will never forget!